Free Shipping On Orders Over $50.00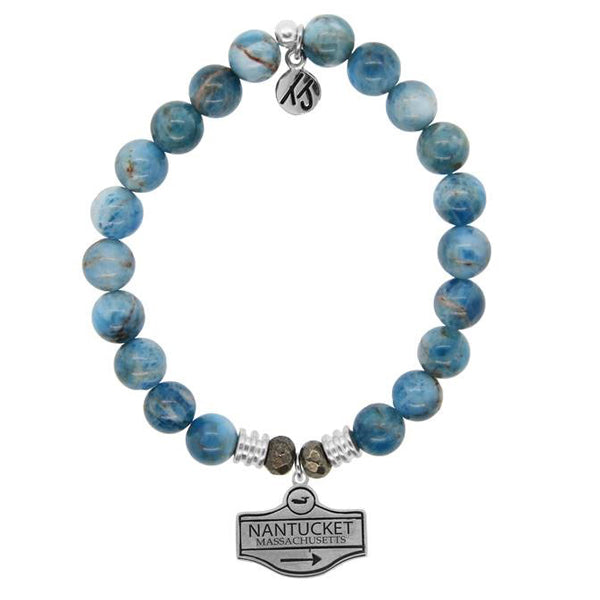 Arctic Apatite Street Sign StACKed Bracelet
These bracelets are made exclusively for us here at the Blue Beetle! Designer Tiffany Jazelle creates bracelets that bring color and meaning to fashion! Not only does the stone have meaning, but also the charm! These bracelets are the perfect gift and go with everything! Don't miss out on getting one of favorite Blue Beetle items!
Street Sign Charm- Cobblestone Streets, historic charm and alluring beaches are just a bit of what Nantucket is all about. Though it may be small, its charm is majestic!
Arctic Apatite - The stone of courage and creativity.
*This bracelet is accented with Pyrite stones worn to bring good fortune and good luck to the wearer.
**Stones are natural therefore bracelet color may slightly vary from bracelet to bracelet. Each and every bracelet is truly unique. 
A FEW OF OUR FAVORITE THINGS