Free Shipping AND FREE Mini Tote On Orders Over $150.00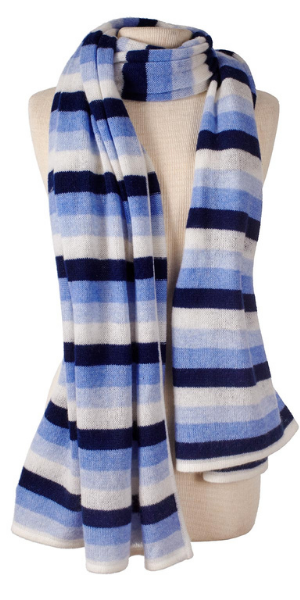 Striped Cashmere Wrap in Blue
This ultra-soft, 100% cashmere Striped Travel Wrap features colorful stripes in a jersey stitch. 

Lightweight & Luxurious - this easily packed wrap ensures you never have to be without the soft comfort of cashmere.
Cozy - the natural insulating qualities of cashmere offer superior warmth.
Travel Friendly - naturally resistant to wrinkling and regains its shape easily.
100% Cashmere
80" x 25" | 203cm x 64cm
Made in Inner Mongolia
Hand Wash / Dry Clean
Unisex
A FEW OF OUR FAVORITE THINGS