Free Shipping Orders Over $150.00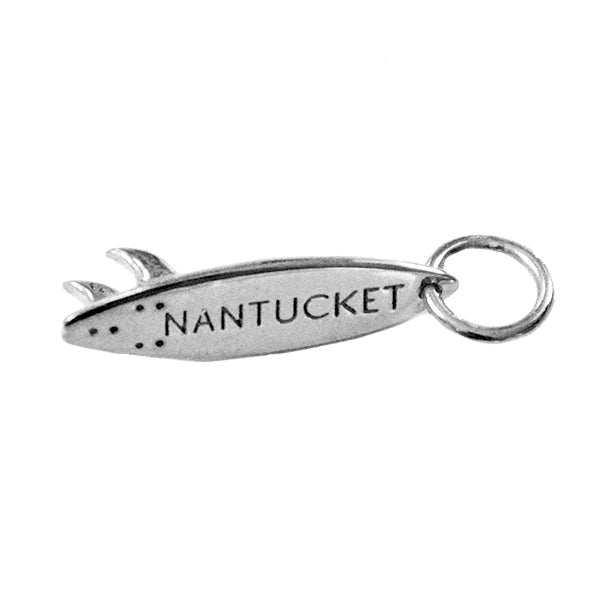 Nantucket Surfboard Bracelet Charm in Sterling Silver
Remember ocean-filled adventures with your Nantucket Surfboard Charm. Miniature fins adorn the back of your realistic, curved surfboard, while "Nantucket" is etched on its front. Take home a timeless memento of sunshine-fueled days.
Approximate dimensions: 23 mm x 7 mm
**Add a Bracelet: Charm bracelet provides instant gratification with 13 links that open easily so you can add many charms to the bracelet, it also boasts Jet Set Candy's signature mini gold airplane charm. Available in Sterling Silver or 14kt gold vermeil!
A FEW OF OUR FAVORITE THINGS