Free Shipping Orders Over $150.00
Roland Pine Triple-Wick Soy Candle
This candle is the mega star of the Roland Pine candles! Our copious soy candle will instantly fill your space with the forest-fresh scent of Roland Pine! Notes of Siberian Fir, Pine boughs and fresh picked Cilantro will turn your space into the happiest pine forest on earth! Triple the throw, with three wicks, a wonderful addition to big and small spaces. Roland Pine is not just for Christmas!  It's gorgeous and fresh all year long. 
Burn 4 hours at a time. Trim wicks to ¼ inch before each lighting. Allow to cool before relighting.
Roland Pine Three-Wick Soy Candle is made with pure soy wax (sourced here in the USA), and cotton wicks. It is free from parabens, phthalates, petrochemicals and dyes.  This gorgeous soy candle is vegan, never tested on animals & not only made here in the USA, it's proudly made in New York!
A FEW OF OUR FAVORITE THINGS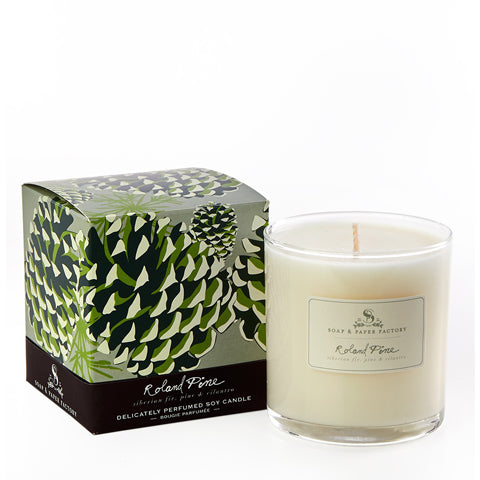 Roland Pine 9 oz Soy Candle
$ 34.00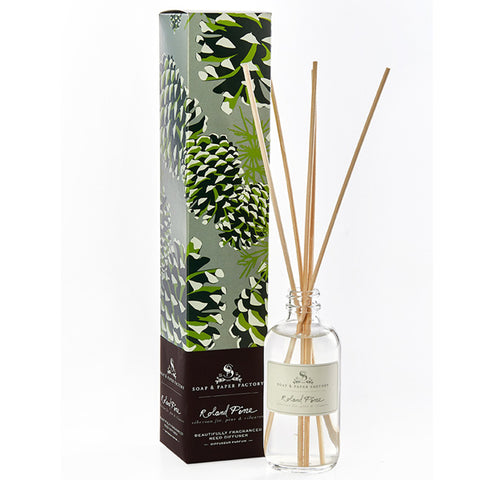 Roland Pine Diffuser
$ 33.00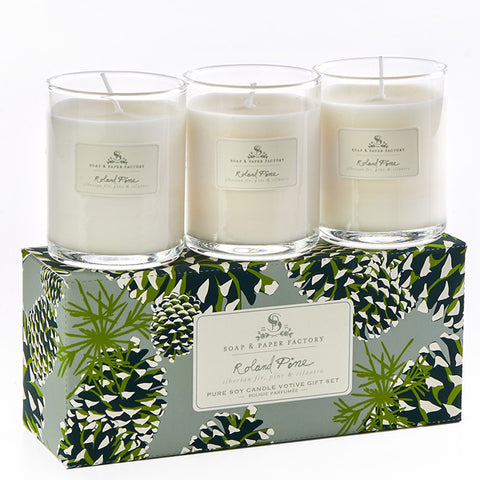 Roland Pine 3 Votive Set
$ 38.00